iOS 14 and How That Affects Businesses Advertising on Facebook
May 19th, 2021 | SEO , Social Media
There are so many moving parts in online advertising that sometimes it's hard to keep up. Google updates its algorithm and your website's rankings are in a tailspin. YouTube updates its terms of service and suddenly your content can't be found with a microscope.
A good growth hacker is someone who adapts to the constantly evolving digital ecosystem. By making the necessary tweaks to your campaigns, you manage to stay ahead of your competition at every turn. This time, Apple is doing its share to try and bring some variety to your business's marketing.
Changes to how Apple devices interact with Facebook are affecting how you advertise your business on the platform. By preparing for these shifts now, you can avoid experiencing a drop-off in your ad campaigns.
About iOS 14
Even if you're not a fan or user of Apple devices, you undoubtedly know about the iOS operating system. Created in 2007, iOS has been the driving force behind Apple devices and the arch-nemesis of Google's Android.
With each major update, Apple makes changes that are fundamental shifts in use. With iOS 14 having been released in September of 2020, the newest update, version 14.5.1, unveiled in May of 2021 is furthering Apple's vision of how user data should be handled.
With iOS 14, Apple is focusing on data and privacy issues. The main developments center around granting user control over tracking permissions and how the device's apps deal with users' data.
What This Means for You
If you advertise on Facebook, what you appreciate the most is the ability of the platform to provide detailed targeting. The fact that Facebook can learn so much about its users makes your campaigns razor-sharp. What happens now that a large number of Facebook users will be limiting the data that the platform can gather on them?
While data isn't available on the percentage of Facebook users that run iOS on their devices, it's safe to say that it is significant enough to affect your marketing. With over 98% accessing Facebook on their mobile device and with iOS holding a 27% share of the overall mobile market, it's safe to say that the iOS will certainly affect you.
How Will Your Facebook Ads Be Affected?
The fact of the matter is that you'll be inconvenienced by iOS 14 and its impact on Facebook advertising. The good news, however, is that any effects will not be Earth-shattering. Let's take a look at what the major changes are.
Limits on Ad Events
From now on, advertisers will need to specify eight events for each domain. This limits your campaign functionality as any campaigns that are optimized for events that are outside these eight will require you to make adjustments.
Furthermore, these events will be prioritized by importance. If you like to optimize for a host of on-website or in-app events, you'll have to adopt a simpler strategy.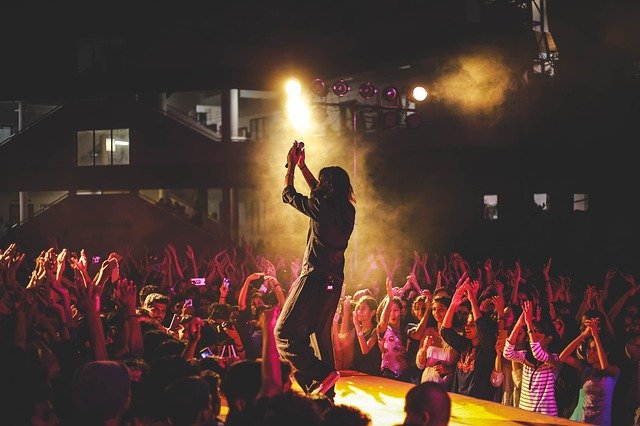 Audiences
Using the Facebook pixel to create audiences is one of the most powerful tools the platform offers. With iOS users having the ability to deactivate data tracking, it's not possible to add this group to retargeting audiences. What this means is that you will notice a significant drop in retargeting effectiveness.
Value Optimization Changes
The value optimization tool is a function that some advertisers use for targeting higher-value users with specific ads. Reporting for this functionality will now be found on Events Manager.
Buying Options
The only available buying option when creating ads for iOS 14 devices is Auction. This means that Reach and Frequency are not available.
What Facebook Is Doing in Preparation for iOS 14
Facebook knows that advertisers are the lifeblood of their business model. Therefore, the company is taking steps to help them overcome the challenges that iOS 14 brings with it.
The first step Facebook is taking is to not collect the identifier for advertisers on its apps for iOS 14 devices. This identifier, known as IDFA, tracks users' data across online properties, whether websites or apps. By tracking this data, Facebook can provide the laser-targeting its ad platform offers.
Furthermore, Facebook is reminding its users that they have options regarding how their data is handled. This way, users can elect to toggle data options as desired.
What You Can Do to Counteract These Changes
Successfully dealing with the changes that iOS 14 brings is a matter of taking a few simple actions.
Adjust Your Audience-Building Strategy
Try relying less on the Facebook pixel for audience-building and more on Custom Audiences and Lookalike Audiences. Also, interest-based audience building can help ween you off your reliance on the Facebook pixel.
Rethink Reporting and Analysis
Your campaign metrics may drop yet your bottom lines may stay in the black. If you find that conversion metrics decline but you're still making sales, you may have to rethink how you look at the data.
Focus on the on-Facebook metrics such as website visits. You can reverse engineer the data to arrive at conclusions that account for the data you no longer have access to.
Verify Your Domain
Verifying your domain and connecting it to your Facebook Ads account will help you avoid disruptions in your campaigns.
Bring Out the Growth Hacker In You
Google periodically makes updates to its algorithm that disrupt the way rankings are determined. Website owners adapt by optimizing for these changes as well as by creating funnels that Google doesn't affect.
YouTube's terms of service change often, causing many content creators to lose viewership or even have their channels banned. Flexible business owners find a way to adapt their content to the new rules and create backup plans that include other platforms.
Similarly, iOS 14 will be frustrating for many businesses. Ad campaigns that you ran until recently will seem to be rendered ineffective for a part of your target audience. The best way to come out on top is to adjust.
What you need to remember is that this change is not specifically aimed at your business. You're on a level playing field with your competitors as they too will have to deal with the same changes.
Spend some time testing your old data against what you're seeing now with the new iOS update. Dig into the data and find different ways of gauging effectiveness.
Make a shift in your own view of ad campaigns on social media. The iOS 14 is putting an end to the data-tracking of individual users. This may be less than desirable for marketers but is necessary for the preservation of user freedoms. Adjust your attitude to account for this and look at your target audience as people that deserve their privacy.
Just as brands found customers before the Facebook laser-targeting era, so will competent business owners adapt to this new environment. More big tech giants are expected to follow in Apple's footsteps. Others will try to gain access to more user data. Stay flexible and create ad campaigns whose messages speak to your customer avatar. The conversions will follow. Blog