Social Media Wars: Twitter vs. Clubhouse
May 17th, 2021 | SEO , Social Media
Next up in our Social Media Wars series, we look at two social media platforms that are on a collision course. Both have direct communication between users as their main modus operandi. To make things more interesting, they are both currently evolving to compete effectively with each other.
Twitter is a microblogging platform that is the standard in online conversations since 2006. Even after going from 140 characters per tweet to 280, the limit of what you can say is still small. This means that engaging users on Twitter requires brevity and creativity in the written word. On the other hand, Clubhouse has exploded onto the scene with the ability to foster audio conversations. The platform is a sort of virtual town hall, giving it an organic feel. Users are present in the moment and engagement is the name of the game.
Creating a Conversation
Conversations can mold brands. They can also generate sales and create repeat customers. For these reasons, social media platforms that facilitate conversations are valuable growth hacking tools.
Consumers want to participate in the everyday workings of a brand. They want to ask questions and involve themselves in its evolution. Furthermore, valuable business partners and allies can be found through a two-way relationship with your audience.
Clubhouse Fires a Shot Across the Bow
Clubhouse is the new kid on the block. Having started in late 2020, the invitation-only model now boasts approximately 10 million users. The exclusive nature of the app ensures that the Clubhouse ecosystem remains mostly troll-free. As in a real-world clubhouse, users bear accountability for the people they invite to the platform. If you bring a belligerent guest to the party, that's on you!
When you participate in a room, the chances are high that you are dealing with like-minded people. You're sharing mutually beneficial ideas and, if you play your cards right, the networking will carry over offline.
The novel idea of voice-only communication has drawn several high-profile celebrities onto the app: Chris Rock, Elon Musk, and Kevin Hart, to name a few. What's more compelling, though, is the opportunity to interact with top names in your niche. The ability to forge partnerships and promote your brand through the power of spoken discourse has been unique to Clubhouse.
Twitter Throws a Wrench Into the Equation
Compared to Clubhouse, Twitter is a juggernaut as far as numbers go. With almost 200 million daily active users, the two platforms seem orders of magnitude apart. If the comparison ended at Twitter vs. Clubhouse, the hands-down winner in the online conversation war might have gone go to the latter. However, tech giants are quick to adapt to remain relevant.
Twitter is in the process of developing Spaces. Twitter Spaces is a service that mirrors the functionality of Clubhouse. The goal is to bring a service to market that competes in this new mode of conversation. Although Twitter Spaces is still in beta, there are a few noticeable strengths the service will present. Spaces will integrate with users' existing Twitter accounts, becoming an extension of their profile. This way, it can create a vibrant ecosystem with millions of participants from day one.
Furthermore, Twitter hopes to capitalize on a Clubhouse weakness, that of private messaging. Clubhouse users often use Twitter as a parallel messaging service. By posting your Twitter handle on your profile, other Clubhouse users can communicate with you directly for insights or offline matters.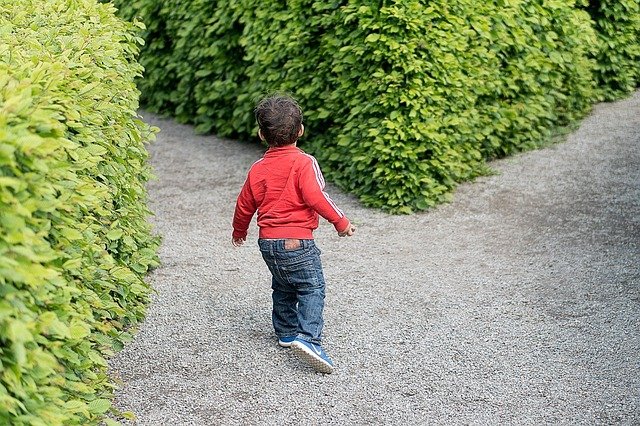 Choosing Between Twitter and Clubhouse
If you are looking to qualify leads and business partners, Clubhouse is a great tool. Twitter, on the other hand, has proven to be effective at amassing large followings of people that appreciate bite-sized messages. Choosing between the two services requires a solid understanding of how your brand can be channeled through each platform.
Which Is Better?
Twitter is evolving to include Spaces parallel to its successful microblogging platform. Due to Twitter's messaging capability, Spaces allows for direct person-to-person networking. You can also share tweets in the Spaces framework, making it a multi-purpose ecosystem. This comes in contrast with Clubhouse where spoken conversation is the sole focus of the app.
On the other hand, Clubhouse allows for co-hosts and provides the ability to schedule conversations. The invite-only policy that Clubhouse currently abides by is appealing for those that appreciate a greater degree of exclusivity.
Whichever platform you choose, fostering vibrant and constructive conversations through audio communication is the focus. A few factors that may sway you to one platform or the other include:
Clubhouse's App Independence
Clubhouse is an app unto itself while Spaces is a feature much like Twitter Fleets.
Clubhouse Doesn't Currently Offer Ads
Clubhouse is still in a phase where it relies on funding for its operation. Twitter is an established service with an attached advertising platform. Spaces may still be in beta, but is expected to make use of Twitter's ad service.
While Clubhouse may eventually choose to monetize its service with an advertising model, the ability to promote your brand through paid ads isn't currently available.
Finances
Clubhouse has raised approximately $110 million from investors while Twitter has amassed a $1.5 billion war chest. This difference in funding may not predetermine which platform comes out on top, but it speaks volumes on the ability to pursue aggressive marketing and development.
Focus on the Conversation
To make optimal use of either platform, you must understand how to leverage conversation-driven media. When you know how to engage people in constructive conversation, it doesn't matter if it occurs in an elevator or a digital gathering.
Both Clubhouse and Twitter (and Spaces by extension) allow business owners to create buzz. The more value you create, the more mutually productive the resulting relationships will be.
Luckily, you don't have to compromise. You can choose to keep one service as your main mode of conversation while delving into the other selectively. Diversify your marketing portfolio while making sure you get the best return on time and funds invested.
If you cannot be on both platforms due to time or resource constraints, the best option is to determine which one yields the best results for your brand. Run A/B testing that isolates KPIs that are important to you. Test those metrics over an adequate amount of time. Your data will light the path toward one platform or the other.